It's a discovery that would strike at the core of your identity – finding out you were adopted, and that the people you believed were your parents are, in fact, your aunt and uncle.
This might sound like the plotline from a melodrama, but – as the overwhelming response to an articleabout people to whom this has happened suggests – it's a scenario many BBC News website readers have experienced.
Some of those affected describe feeling "cheated and confused", being "caught in the middle" and having an "existential crisis". Others are simply grateful to their adoptive families. Here are their stories.
Venkata Barlapudi, 24, from Miami, Florida, was adopted at one month old by her biological father's brother and his wife, who were unable to conceive.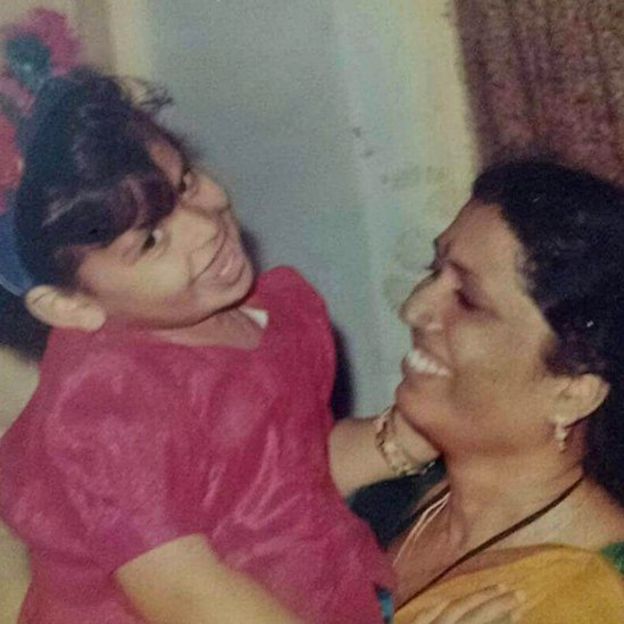 My parents never treated me like an adopted kid, but they also never told me. My dad was very protective of me and always tried to avoid me being with groups from my extended family, in case the secret would come out.
When I was 10 or 11, I saw an invitation to my adoption ceremony and that's when I found out. I wish I could go back and remove that day completely from my life. I would never have wanted to hear the truth and from then on I kept it inside me, because I didn't want my parents to know that I knew. It would have hurt them so much.
It was very rough time trying to act normal and knowing everything. I worried about becoming close to my biological parents and how my parents might feel possessive. So I tried hard to stay away from them.
But it did make sense to me why they always gave me such nice presents, like nice new dresses.
At the same time I couldn't stop loving my biological parents. After all, they were my parents too.
A couple of years ago, I lost my mom to cancer. The following year, I lost my dad to a brain tumour.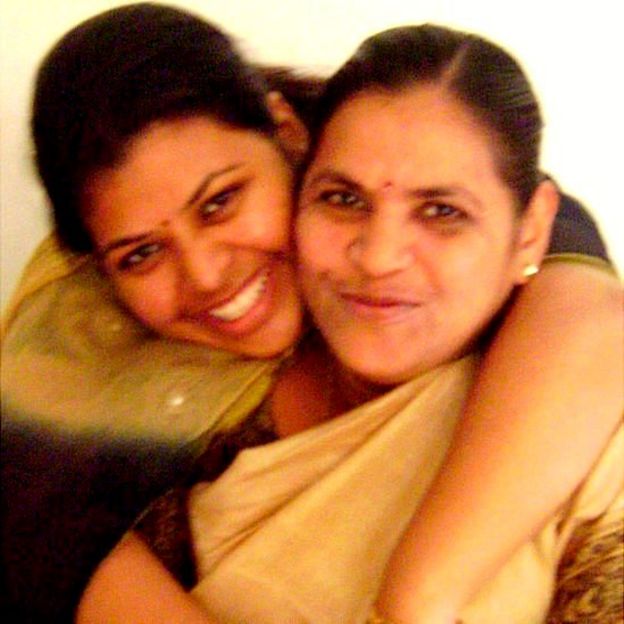 I don't have the option to avoid my biological parents, because now they have claimed me as their daughter. But I can never treat them as my parents.
I know it hurts them when I call them uncle and auntie, but no one can ever replace my parents. They lived for me until their last breath. If I can't carry on their name, who else will? All they had in their lives was me and all they wished for was to make me happy.
Some say that having two sets of parents is a blessing. But in my life, it's not, because I can't love them equally. And I can't discuss it with my biological parents.
It's such a complicated situation and it has had such an impact on me. It's hard not having a normal life. So I avoid discussing family life generally.
I just want to move on, get married and start my own family.
Shane Hayward, 59, from Cheltenham, Gloucestershire, was adopted by his aunt and uncle when he was six months old. He found out when he was 11.
My biological mother was 17 when I was born and my biological father was in the US Air Force, stationed at Ullenwood Army camp in Gloucestershire.
He was a Cherokee Native American from Oklahoma and I have never met him. My biological mother passed away earlier this year, although we were never close until the end of her life.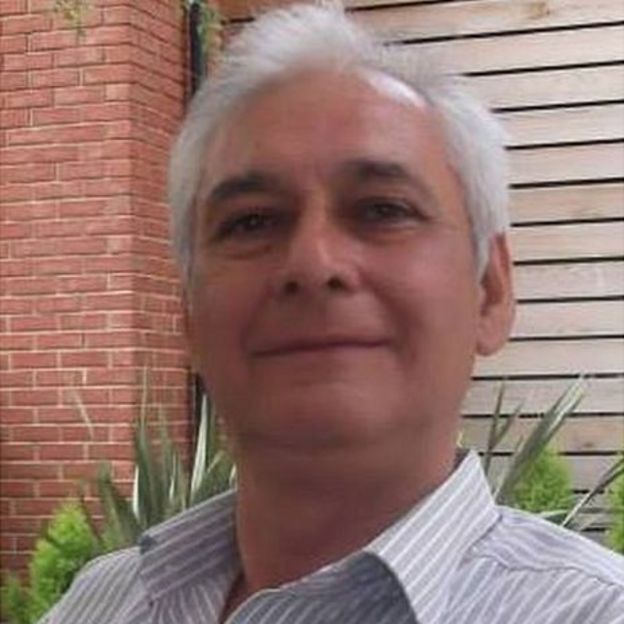 I was unaware that my parents were really my aunt and uncle and at the age of 11, I watched my dad – who was actually my uncle – die of cancer.
I found out about my adoption from a cousin around the same time. I would then realise that my own brothers were in fact my cousins.
As you can imagine, this turned my world upside down.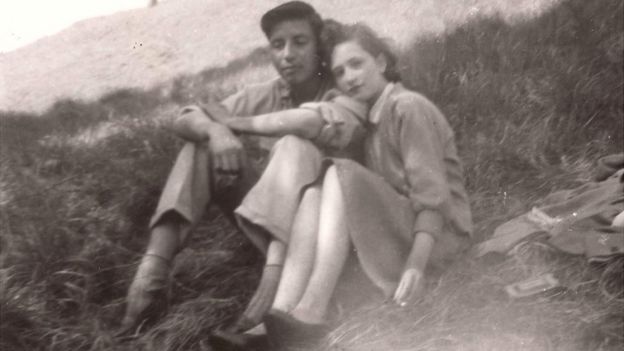 I felt cheated, confused and lied to by my whole family. It had an adverse effect on my schoolwork and throughout my teenage years, I ended up turning to drink and drugs.
I was a rebellious, off-the-rails idiot with no respect for anything or anyone, which is not really surprising, on reflection. But I wised up and went on to work in manufacturing.
As you get older, you start to understand it was a different world then.
I got married to a wonderful woman had two lovely children of my own and two wonderful grandchildren.
Unfortunately my wife died two years ago and I have head and neck cancer.
This all still affects me to this day. I would have liked to have met my biological father and his family as I feel there would have been a natural bond.
My son tried to track him down but didn't manage to do so. I don't know if he is still alive. I'd like to know.
Gina Kaur, 36, from London, was "given away" at birth to her late uncle and aunt.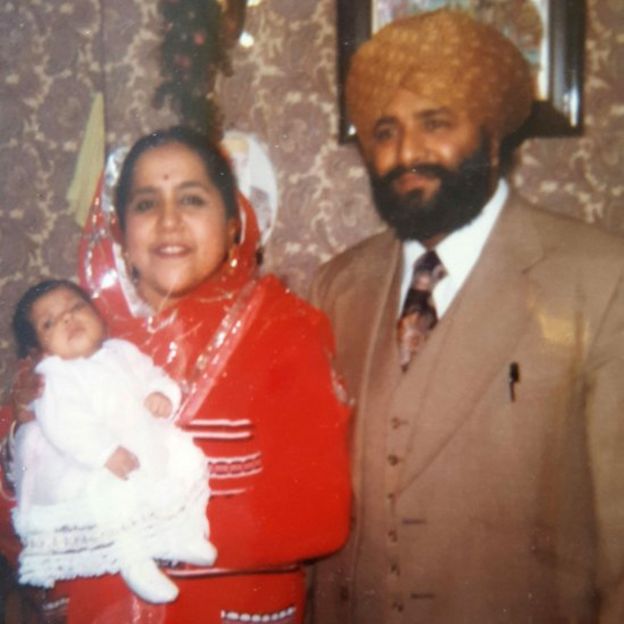 I always referred to my aunt and uncle as my parents, and still think of them as my parents despite the fact that they are now both deceased.
They couldn't have children so I – the fourth of six children – was given to them.
I always knew I had two sets of parents. Although I never lived with my biological parents, I saw them and my siblings on a regular basis.
It made my childhood unique and different to others and it had an impact on me throughout my life.
I was an only child but I wasn't. I felt very lonely and missed my sisters terribly whenever they visited and then went back home.
It was a very complex situation – an infant given away by her biological parents under duress. My grandparents were involved in the decision.
I have a child of my own and thankfully this would never happen now. In those days, you were expected to listen to the elders in the family.
It did mess with my head. I was always caught in the middle.
My biological father to this day regrets and never accepted his brother as my dad, which is why I was never legally adopted.
I see my biological parents regularly but my family bond with them and my sisters is just not as strong as as the bond they have with one another.
Matthew Eckermann, 33, of Round Top, Texas, USA, found out the truth about his family when he was 15.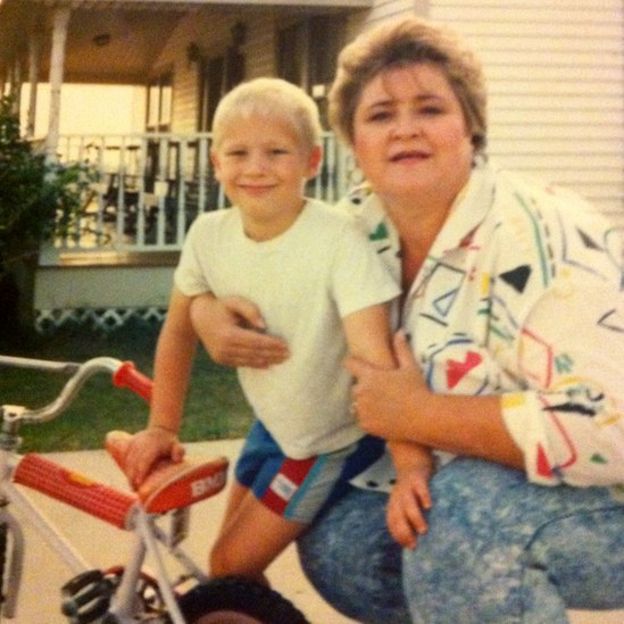 My biological mother died in a car crash when I was two and her sister took custody of me and my one-year-old brother.
I've never met my biological father. His current wife contacted me over the last year out of the blue, but I couldn't bring myself to get in contact with him.
Ever since I found out I've been dealing with the emotional distress that has essentially destroyed my life.
It led to alcohol abuse and subsequently failing out of college.
Finding out that my life was a lie was and still is is far more stressful and damaging than having known the whole time.
All I ever hear from my aunt is how terrible a man my father was but I don't know if I can truly trust someone who refused to tell me of my own past for years.
Even as I've finally started to address my turbulent life, thanks to proper medication and counselling, the damage done is nearly irreversible.
I was once an honours student and a rising young star in the community who now can't even find employment.
If I could give any advice to families facing this situation it would be to be open and honest about your situation.
My family wasn't and created an existential crisis during the most fragile and impressionable time of a young man's life.
Jacqueline, 61, a retired schoolteacher from the Rhondda Valley, Wales was formally adopted by her aunt and uncle at four years old.
My earliest memory is going to court for adoption, so I was told the truth from a very early age.
I wasn't wanted by my biological mother and father, because I was a mistake. They were in a relationship but it wasn't serious.
At that time, there was a lot of shame, taboo and secrets around it, but it was quite common in poorer areas, like the Rhondda Valley.
My brother-in-law found out his sister was in fact his mother and, strangely, my birth mother had been adopted by my grandparents.
My (adoptive) mother made me feel special, because she said I was "chosen" and I was always treated exactly the same as my older and younger brothers. She said I was the daughter she always wanted.
I had plenty of contact with my birth mother but virtually none with my birth father until six years ago. When he died, I didn't cry at his funeral.
When my birth mother died, I was sad but not terribly upset, nothing like the devastation I felt when my mother died.
The same with my father who raised me, as we were so close.
I often wonder what my life would have been like if my birth parents had raised me but I've led a good and happy life.
I know that I was an accident and not wanted, but my parents brought me up well and I became a success in my chosen profession and had a son of my own.
I did suffer from depression and it had an effect on my self-worth, but at least I knew. Not knowing must be horrible.
George Palmer-Brown, 25, of Exeter, Devon, was five years old when he was told that his mother and father were in fact his aunt and uncle.
I was introduced to my biological mother and told that my two sisters and one brother were my cousins.
I was also told, on the same day, that my biological father had passed away.
Being so young, it all did not quite sink in and my aunt and uncle were still just mum and dad to me.
Some guy I didn't know – my biological father – had died and I now had two mums, which didn't bother me. It seemed kind of cool at the time – and still does.
My biological mum was a single parent and couldn't take care of me.
I still see her on a frequent basis and there are no hard feelings between any of us.
The hardest decision I had to make recently was at my wedding. I had to choose which one of them would sit at my table.
I chose my aunt and when I told my biological mum, she said she didn't expect anything else and had great fun sitting with my friends.
And when my mums are sitting with each other, it's always great fun shouting "mum" and just laughing when they both look over.
I love both my mums and my dad, all of my brothers and sisters. Biological or not, they are family, and quite frankly, my life turned out better this way.
Source:http://www.bbc.com/news/magazine-37635703