Rebel and government forces in South Sudan have committed horrific abuses – including burning a lorry-load of people to death and raping and hacking women and children, a leading rights group says.
Atrocities recorded by Human Rights Watch (HRW) include suspected rebels ambushing a convoy of cars carrying civilians fleeing Yei town in October.
"They started to shoot and I lay down," an 11-year-old boy told HRW. "Others fell on top of me. One had been shot to the head."
The rebels then burned the lorry and their occupants, killing dozens inside, HRW added.
Other killings reported by HRW since July include:
Unidentified attackers entered a house and killed a mother and her 4-year-old daughter with machetes, then dumped their bodies in a river
Soldiers shot dead a displaced man who was returning home to pick up cassava roots for food in the Sopiri neighborhood of Yei
Armed men believed to be soldiers forced two girls aged 14 and 15 years to walk with them to a nearby forest, and then raped them
Government and rebel forces have not yet commented on the allegations.
A new round of fighting between forces allied with President Salva Kiir and his sacked deputy Riek Machar broke out in July after a peace deal collapsed.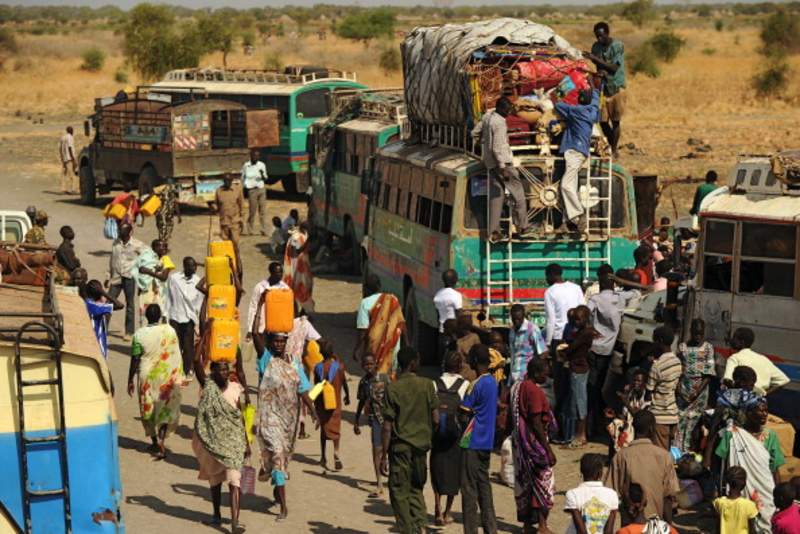 Source:http://www.bbc.com/news/live/world-africa-37904554